AWESOME CHURCH MEDIA. COMMUNICATED EFFECTIVELY.
Reach your community. Reach your congregation. Do it effectively.
A Church exists to communicate The Gospel and to make disciples that will go and do the same. The Gospel never changes, but the way people communicate changes constantly. When was the last time you looked at how effectively your church communicates? We believe that its important for a church to be able to communicate effectively. But communication and media trends change quickly and they can be hard to keep up with. 16:FIFTEEN is here to help.
Ministries We Proudly Serve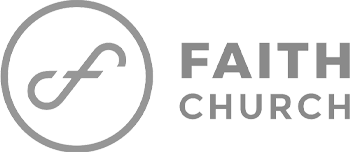 DON'T JUST TAKE IT FROM US…
"Working with Convey from a distance was as easy and smooth as it would have been to have someone working in our office. Convey was able to meet the communications and media needs of our church without missing a beat. We always had everything we needed well before the due date and 16:FIFTEEN often served as a reminder to our staff to help keep projects moving towards the finish line."
~Drew Powell, Lead Pastor, Oasis Church
GET AWESOME MEDIA
We take your ministry seriously. So, no matter the size of your church, we proudly provide you with world class media.
SPEND LESS MONEY
At 16:FIFTEEN, we offer our Premium Services at a price point significantly cheaper than hiring a full time media or communications director.
COMMUNICATE WELL
Your job is to communicate the gospel. We build the communications channels and the strategy to reach your community effectively.
OUR WORK SPEAKS FOR ITSELF
Our team has been honored to do work for some of the world's greatest ministries including, Liberty University, Hillsong United, Francis Chan, Passion, Elevation Church, Vertical Church and many more! We would be honored to serve your church with our work as well!
5 Reasons to Use 16:FIFTEEN Instead of Hiring:
16:FIFTEEN is considerably less expensive.
Get original world class media.
 Access a team instead of only one person.
16:FIFTEEN doesn't take time off.
16:FIFTEEN doesn't ask for a long term commitment.
He said to them, "Go into all the world and preach the gospel to all creation.
MARK 16:15